Puppies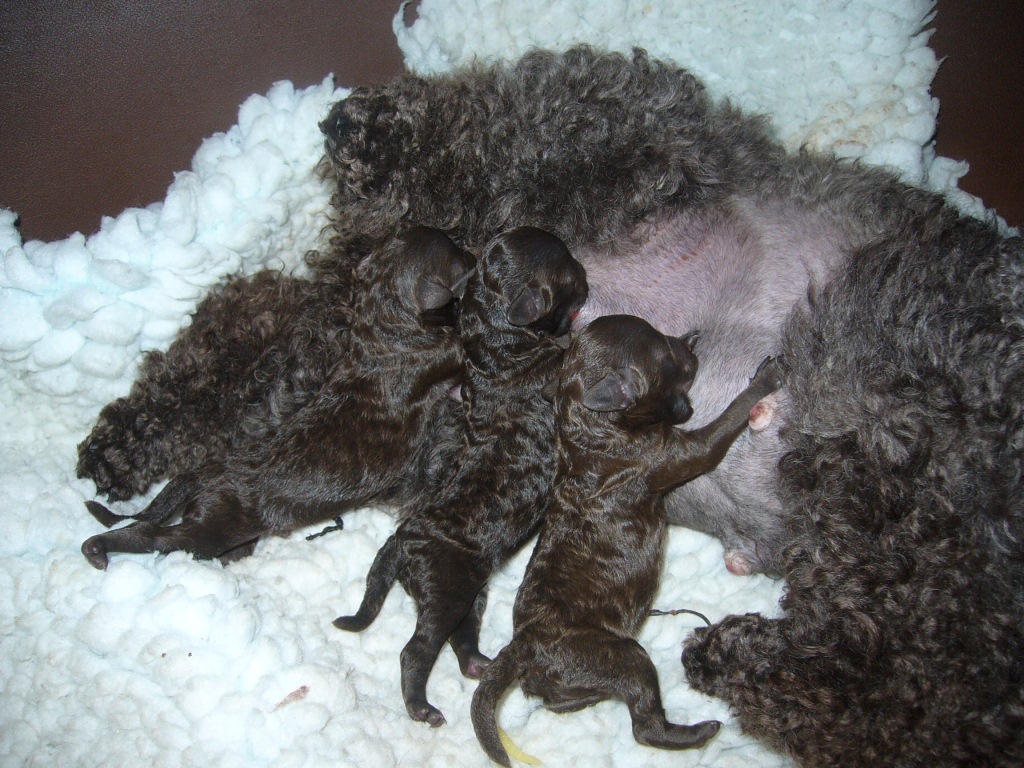 We are not expecting to have a litter of puppies until the end of the Covid 19 pandemic.  Our puppies are always Optigen DNA genetically hereditarily non affected from prcd PRA.
Please do be aware beforehand that our puppies may not be bred from and that there is always a waiting list for our puppies.
We have a litter of puppies about 3/4 times a year, always carefully planning pedigrees in advance so as to improve the breed. We occasionally have puppies available to approved loving homes only, and once in a while have an older poodle in need of an excellent home.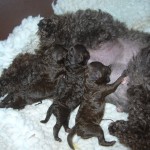 All our puppies have a Puppy Contract within which is a vet check guarantee and all are sold not to be shown or bred from, as,  without exception, we want them to go to happy family homes only.
All are guaranteed not to be affected with prcd-Pra as our breeding stock is DNA tested with Optigen in the USA. The Optigen DNA test is by far the most advanced form of testing available now, as opposed to the ordinary Opthalmic eye test for PRA.
We do not have other breeds, only Miniature and Toy Poodles and we strongly disagree with the indiscriminate crossing of Poodles with other breeds such as can be seen on the internet by kennels pertaining to be reputable.
If you are considering the purchase of a crossbred or even a pedigree puppy from such an establishment or through an online newspaper advertisment please think very carefully because although some of these kennels are now even Optigen DNA testing the parents, they are charging extortionate prices for what is a crossbred puppy that may suffer from numerous health problems inherent within the breeds of both parents, and may not be socialised properly if too many puppies are being bred. Always ask how many breeds the breeder has and whether they DNA test both parents for any genetic diseases that are inherent within their breeds.  PRA as it is very prevalent in Poodles and we test for it as a matter of course.
A combination of sensible questioning and careful thinking are required when purchasing a puppy. If you don't get a straight answer, go elsewhere!
To see more video and pictures of some puppies we have bred, please see the Gallery links.